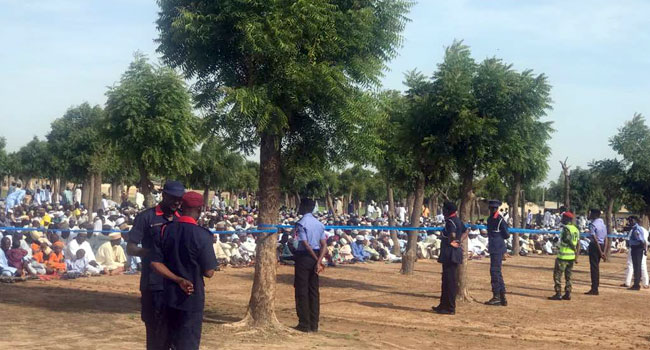 Nigerians Muslims have joined others across the world to celebrate Eid-El-Kabir, a day set aside to commemorate the willingness of Prophet Ibrahim to follow Allah's command to sacrifice his son, Ishmael.
Also known as the "Festival of Sacrifice", Eid-al-Adha is the second of two Islamic holidays celebrated worldwide each year and considered the holier of the two.
The Greater Eid also marks the end of Hajj, the five-day religious journey that takes Muslims to the Grand Mosque in Mecca, Saudi Arabia.
The day begins with congregational prayers by Muslim faithful, followed by the slaughtering of animals, which could be a sheep or a goat, the meat of which is shared among friends, family, and the poor.
The post Muslims Celebrate Eid-El-Kabir appeared first on Channels Television.