Netflix has revealed that Kevin Spacey's character 'House Of Cards' character, Frank Underwood, has been killed off, ahead of the political drama's upcoming sixth series.
The streaming service had already confirmed that Spacey would not be appearing in the sixth and final series of 'House Of Cards', after multiple allegations of sexual misconduct were made against him, with the focus instead being pulled to Robin Wright's character, Claire Underwood.
And while reports initially suggested that producers were considering killing Frank off, a newly-released trailer confirms that the character will die off screen.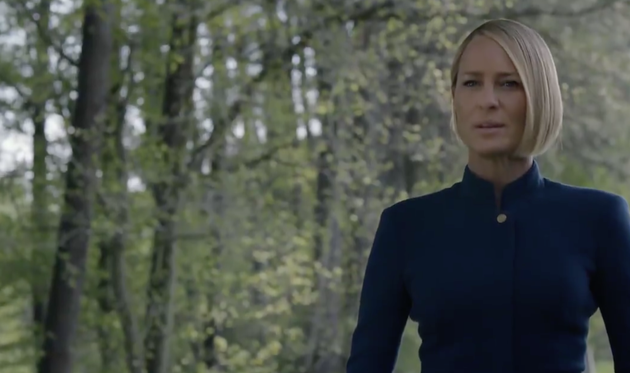 In the short clip, Claire addresses the camera, saying: "I'll tell you this, though, Francis. When they bury me, it won't be in my backyard. And when they pay their respects, they'll have to wait in line."
The camera then pans out to reveal that Claire is standing at her late husband's grave, with the epitaph reading: "Frank Underwood… 46th President of the United States Of America."
'House Of Cards' tweeted the clip on Thursday afternoon, along with the message: "You should have known."
Robin Wright spoke about the allegations against Spacey for the first time in July, admitting they were never particularly close.
"Kevin and I knew each other between action and cut," she explained. "And in between setups, where we would giggle.
"I didn't really… I didn't know the man. I knew the incredible craftsman that he is."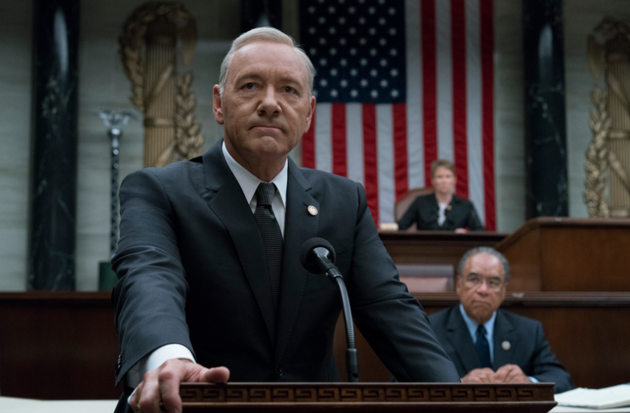 Co-star Patricia Clarkson recently lauded Wright for "leading the charge" that ended up in a sixth series being made, when it looked like the show's future was in doubt.
Clarkson told 'The Talk': "It was truly the great Robin Wright rallying. We have beautiful showrunners… and they killed themselves to rethink the whole show. It's only eight episodes.
"Robin led all of this charge so that people would save their livelihoods because when the show goes away some people don't get paid."
The sixth series of 'House Of Cards' will debut on Netflix in on 2 November.

Rape Crisis services for women and girls who have been raped or have experienced sexual violence – 0808 802 9999
Survivors UK offers support for men and boys – 0203 598 3898