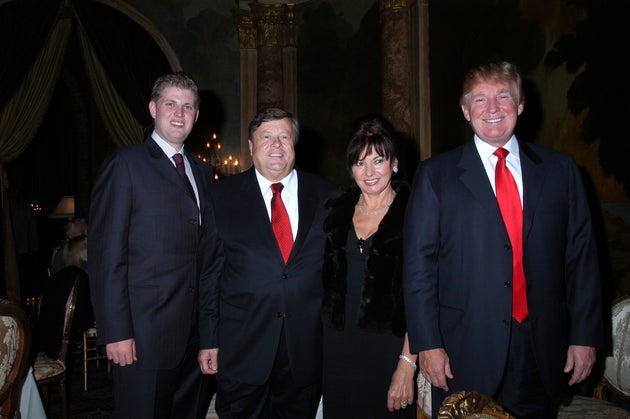 Donald Trump's parents-in-law have become US citizens via the very process the President has previously called "horrible", "unfair" and "outdated".
Viktor and Amalija Knavs have been living in the US as permanent residents on green cards sponsored by their daughter, Melania Trump.
A lawyer for the Slovenian couple said they had taken the citizenship oath on Thursday in New York City.
But the process of family-based or "chain" immigration has been one of the flash points of Trump's presidency which he has vowed to abolish.
The President has repeatedly railed against the process, which he has argued needs to end as "some people come in and bring their whole family with them, who can be truly evil".
Trump's battle against chain migration forms part of his wider clampdown on immigration, which also includes building The Wall and an end to the diversity visa-lottery program, all moves toward what Trump calls a "merit-based" system.
The Knavses raised Melania Trump in the rural industrial town of Sevnica while Slovenia was under Communist rule.
Viktor Knavs, 74, was a car dealer, while his wife, who is 73, worked in a textile factory. The first lady, born Melanija, changed her name to Melania Knauss when she started modelling.
She settled in New York in 1996 and met Trump two years later.