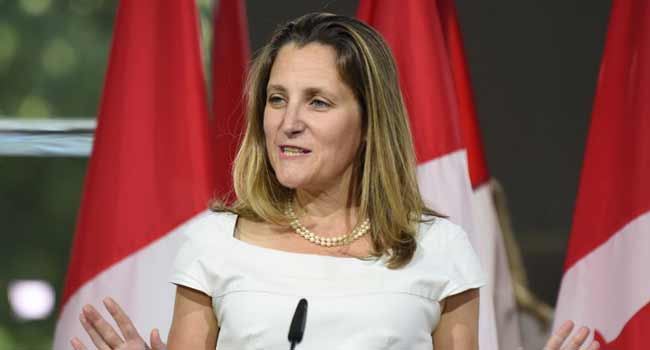 Canada's Foreign Minister Chrystia Freeland said she is looking forward to "constructive" discussions Wednesday with US officials on the North American Free Trade Agreement.
Freeland was entering a meeting with US Trade Representative Robert Lighthizer to resume talks on a NAFTA rewrite that would include Canada, after talks on Friday ended without agreement.
She said trade officials continued to work throughout the weekend, "And we are looking forward to constructive conversations today."
The post Canada Ready For 'Constructive' NAFTA Talks With US appeared first on Channels Television.